Learn about the history of Collyland
High!
My name is Donald Denzler, alias Dr.Colly, I am now over 60 years old and have always led a very colorful life.
In the following text I would like to give you a little insight and you will learn something about the genesis of our vaporizers: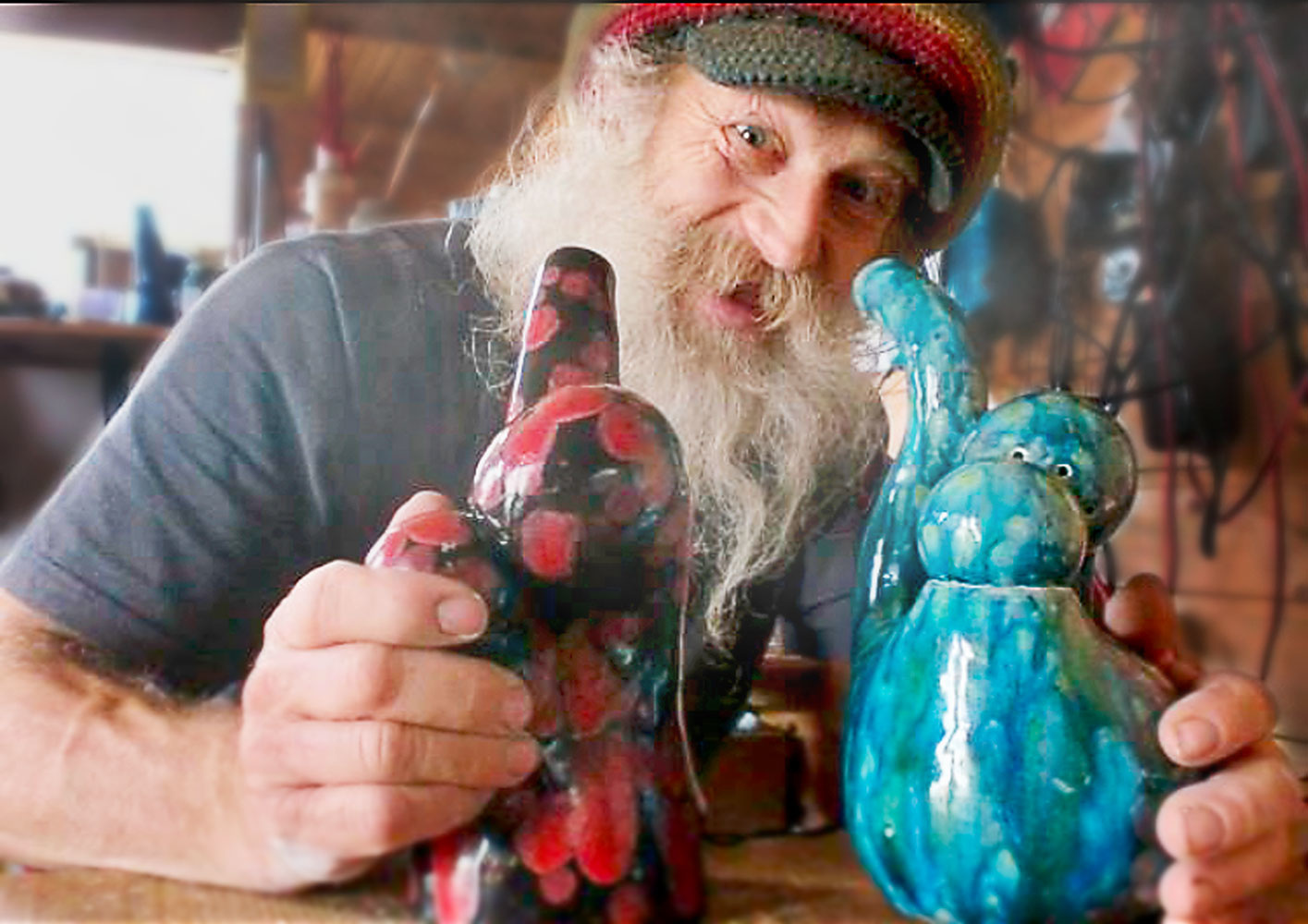 I first tested a "vaporizer" back in 1976, a friend heated some cannabis in a test tube and let me inhale the vapor. Although it felt pleasant, this form of consumption was not noticeable enough to me, neither when inhaling nor in the development of the effect.
Years later, I tested a vaporizer that produced a really full amount of vapor and had a very good effect - unfortunately, it was very expensive. Since there was a warrant for my arrest and I had no income while on the run and mostly just the money for a few potatoes, it was impossible for me to buy such a device. During the years I was hiding in Holland, I saw various vaporizers: Devices with a strange look reminiscent of kitchen appliances, with hoses or plastic bags. There is something visually repulsive about inhaling from them, and it doesn't look like enjoyment to me.
So all these devices did not satisfy me. As a craftsman, inventor and tinkerer without financial means, the solution was to develop a vaporizer myself. Due to a chronic lack of money, it was very important to me to make the device as efficient as possible in order to use my cannabis as efficiently as possible.
Various materials were tested in the initial phase until I found the material that gave me wings in the construction of my own vaporizer: clay.
With clay I was able to realize my ideas of the shape of the vaporizer exactly as it appeared to me in my mind's eye. Likewise, all other important characteristics for building a vaporizer were given.
The result is a concept in function and design that has been thought out down to the last detail in order to vaporize herbs comfortably, stylishly and at the same time with maximum effectiveness.
Finished glazed, the design of my vaporizer attracted attention and some friends asked if I could make them one too. Quickly some orders came together, and I could finance my life on the run with it to some extent.
In 2012, after the statute of limitations had passed on my sentence, I wanted to venture into the official business world - but a devastating fire destroyed everything I had: tools and equipment, 120 finished vaporizers, and my year's supply of 2kg of cannabis.
After some time in complete depression, I finally got myself together and financed a construction trailer with screwing and renovation jobs in Amsterdam and set up a new workshop in it and slowly worked my way back up.
After this difficult time, the way was finally clear again to offer my work online. The demand increased steadily and soon my son Felix became interested in this work and learned from me the necessary skills to build the vaporizers. His designs bear his own creative and artistic signature.
In 2018, together with Daniel, we registered the company as a GmbH to professionalize ourselves even further.