Felix
Hallo !
Mein Name ist Felix Denzler, ich bin 27 Jahre jung und von Beruf gelernter Tischler.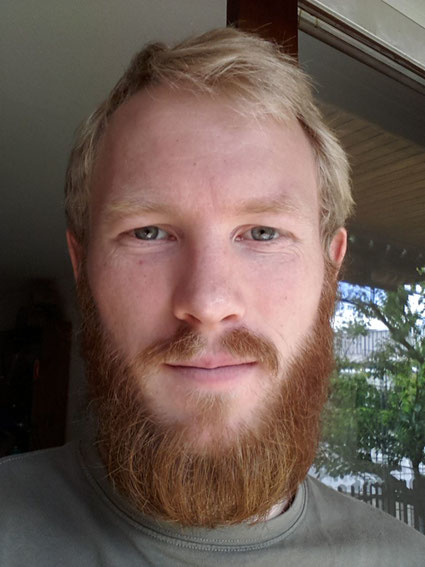 At least that is the profession I learned for 3 years. Unfortunately, the enthusiasm for it was very limited during my training, due to the authoritarian management of my training company or my boss at the time and the relatively modernized work. This work mainly included window and door construction as well as built-in cabinets or functional furniture.
Originally, at the age of 15, I intended to follow in my father's professional footsteps and learn carpentry, but this turned out differently.
After my successfully completed training, I then began my civilian service, which I completed in workshops for people with disabilities. Working with these people was a lot of fun and a welcome change.
After the 9 months I decided to move to my then great love in the direction of the Black Forest. I learned that a nearby organic farmer urgently needed help and so it came that I looked at working there.
I worked there for over 4 years and my activities included many areas such as working at the weekly market, selling in the farm store, apple juice production, biotope care with everything that can mow, various office tasks up to a complete house demolition was a lot. It was a varied time during which I had a lot of fun at work.
I met a new love, from this arose my wonderful son who is now 4 years old. A lot has happened in my life in the last few years. It has undergone a great change, so to speak, in a way whose impetus was my son.
To have to be there for someone unconditionally and to see that as a matter of course. Unconditional love is probably only possible in a parent-child relationship.
My partner at the time and I made a trip to Europe whose final destination was the reunion with my father in Amsterdam after 8 years without contact (forced). The reunion was as expected incredibly beautiful and emotional, and we spent 3 great weeks there in which I then also made my first vaporizer under guidance completely by myself.
I quickly realized that the clay "feels good in my hand" and I could model a lot. When we were back home, I started to get everything I needed to build the vaporizer, piece by piece, the knowledge and experience of my father were enormously helpful.
So, I built a kiln myself from a diesel barrel, which I roughly lined with ceramic wool and operated with a gas burner. The kiln still works perfectly, even if it is time for a bigger one :)
A short time later, I got my father and me a platform (Facebook) on which we could offer our pottery vaporizers. After I had built the first independent devices at home, they found a new owner amazingly fast, and I had earned the first money with something that was created from my own hands - a great feeling.
I registered a small business to give the whole thing more respectability and to avoid breaking any rules in the German state.
After several years and many vaporizer orders I made besides my actual job in a carpentry shop, we registered the companyCollyland as a GmbH in August 2018. Through social media and customer recommendations, demand has grown so much in the meantime that I'm sure there will be many more exciting things to share here in the future.
I hope to have given you a little impression about my life with this teeny tiny 'about me'.
Thanks for your interest and have fun on the site!!
Felix